Register for
Chance to Win
FAMILY CAREGIVERS & CARE RECEIVERS
Reduce the stress with easy-to-find affordable home care services & the tools you need to ensure the well-being of your loved one.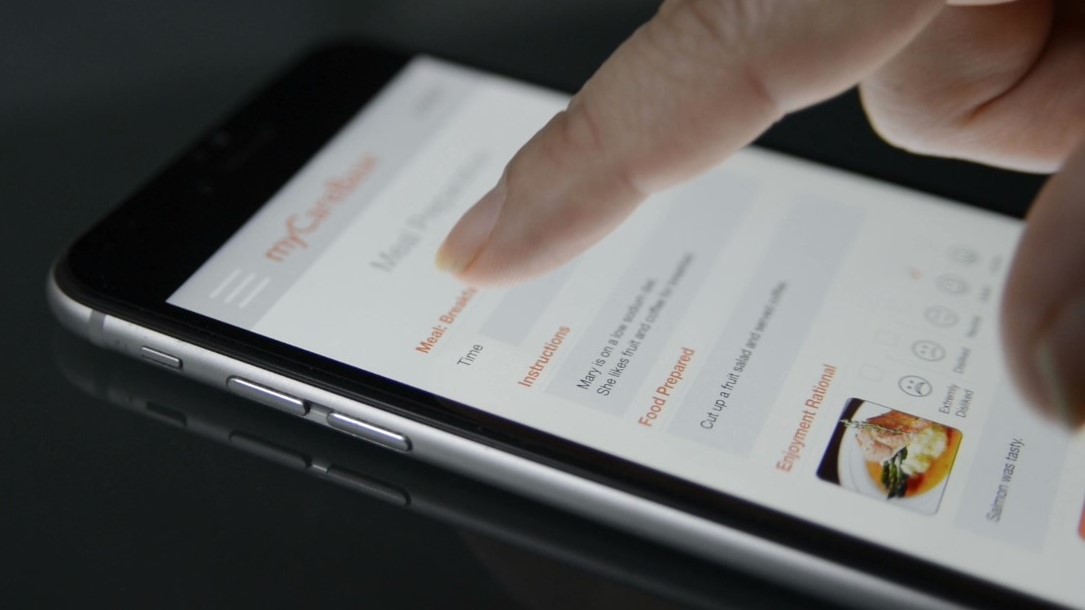 myCareBaseTM 
connects you directly with professional caregivers online and with other home care service providers

provides you with a comprehensive suite of care management tools designed specifically to help family caregivers keep their loved ones living at home for as long as possible
Features & Functions of myCareBaseTM
Find & Hire Great Caregivers at More Affordable Rates
Search through our network of qualified and vetted caregivers online to filter and find candidates that meet your exact needs for elderly care or other home care services

View a brief video greeting from your selected caregiver candidates

Create and save your own refined 'short list' of suitable caregiver candidates and communicate directly to coordinate and conduct interviews
Easy-to-Use Tools to Help You Manage Your Hired Caregivers
Specialized, online tools help you coordinate and manage the hiring of the caregiver, delegation of tasks, ongoing communications and oversight of caregiver performance

Streamlined payment process for calculating and facilitating net pay and remittances

Powerful communication capabilities allow you and your hired caregiver to connect with family members and other authorized users to network, share information and provide support
Ensure Your Loved One Receives the Care Services They Require
Our online task management tools enable paid caregivers to record their tasks and observations, which you can review at a time suitable to you

Health metrics, such as weight, blood pressure, glucose levels, etc. can be recorded, tracked and analyzed

Critical issues can be raised, documented and tracked to ensure resolution

Care plan notes and results can be shared with other family members and other care providers through an integrated communication platform
Enjoy the Benefits of myCareBaseTM for Family Caregivers
Convenient access to caregivers online at a more affordable rate allows you to stretch your limited budget, receive more hired care for your loved one, and have more time for yourself. 
Your loved one is able to age-in-place for as long as possible with the assurance that all required care services and activities are being monitored and managed via an easy-to-use, flexible but powerful care management and communication platform.
Everyone involved in the care circle such as other family members or other authorized individuals can have clear visibility into the condition of your loved one and the services being provided.